Unfortunately we have been flat out over the Christmas and New Years period and couldn't make it to the Tokyo Auto Salon this year. You can see some of the photos from our previous Auto Salon visits in our Image Gallery.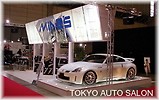 Expected to be featured heavily at this years Auto Salon's are parts for the exciting range of new performance vehicles such as the Mitsubishi Evo X, the new Subaru Imprezza and of course the new Nissan R35 GTR.
We have already added the ARC front mount intercooler for the Mitsubishi Evo X and are anxiously awaiting the release of the ARC oil cooler and Titan Exhaust system. As soon as these products are available you can expect to see them available on our website.

The top brands are fighting it out for the first release of parts for the R35 GTR. The first news came from Mines with parts including their exhaust system and brake upgrades. We now have releases from ARC featuring a single rectangular titanium exhaust pipe per side, the famous Amuse R1 Titan exhaust system has been released and tested to push the new GTR to 500whp by Option Magazine.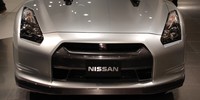 Once available for purchase we will be sure to make these parts available on our website and look forward to the results from our R35 GTR members, of which we hope to see more of in the future!