After missing the Tokyo Auto Salon, we were lucky enough to make some of the other large motorshows in Japan and Australia, including the Osaka Auto Messe, Fukuoka Auto Salon and Melbourne Motorshow. Make sure you check out our Image Gallery for many photos you won't see anywhere else!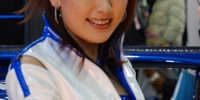 Osaka Auto Messe
The Osaka Auto Messe is known as the biggest supporting event to the Tokyo Auto Salon. Situated in Osaka, a large aftermarket manufacturer city, the Auto Messe features a number of stands not found in the larger Tokyo show.

Big R35 GTR fans, we were happy to see a huge turnout, including the Mines R35 GTR, GT-R magazine R35, GTR-SNS R35 and the HKS Kansai GTR amongst many others!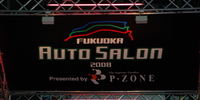 Fukuoka Auto Salon
The Fukuoka Auto Salon is hosted at the Yahoo dome, also used for the Fukuoka Hawks baseball team. The entire field is turned into car lovers heaven, as the large manufacturers make the trip down to Kyushu and the many local manufacturers also make an appearance.

We felt the Fukuoka show was better than the Osaka show in 2008 with many of the same R35 GTR's, new Impreza's and Evo's, but also many unique local manufacturers. The new HKS Camp 2 was also on display, which now have available on the website.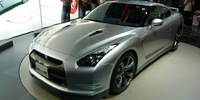 Melbourne Motorshow
One of our team members was lucky enough to visit the Melbourne Motorshow in Australia. Featuring a number of concept and new vehicles. Nissan Australia featured the R35 GTR which they are planning to offer for sale in around a years time for over $150,000 Australian dollars, a large premium over the Japanese release price.
Other notable vehicles were the Holden Coupe 60 and HSV W427, featuring a 7L engine and over 500hp.  Also appearing were the Bugatti Veryon, Audi R8, Hyundai Genesis Coupe and the Toyota FT-HS concept car. Check our Melbourne Motorshow gallery for more photos.